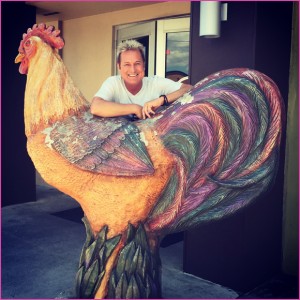 It seems like I blinked and April was gone! I feel like I'm so far behind and playing "catch up" on everything!! I did have a chance to catch up with an old college roommate while I was in Clearwater. We had dinner, shared some memories, and he even shared a few old pics. I'm sharing these with you in confidence that you won't pass them along :-).

APRIL IN REVIEW

Dr. Phillips Center for the Performing Arts – Orlando, FL: April was a busy and amazing month. I started in Orlando kicking off World Autism Day at the Dr. Phillip's Center for the Performing Arts with a sensory friendly performance. This was just one event that was part of a residency put together by Dana Brazil, the director of education and outreach.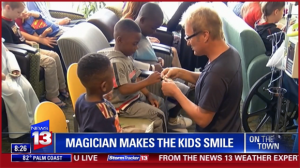 I also made visits to Howard Middle School and both Children's Hospitals. The local news captured the excitement of working with pediatric patients at Florida Children's Hospital. You can watch the story HERE.
One of my favorite parts of this residency was being able to visit, room-to-room, those children who are in critical condition, unable to leave their rooms, but still in need of some fun and attention. At Arnold Palmer Children's Hospital, I was able to spend one afternoon doing just that – priceless!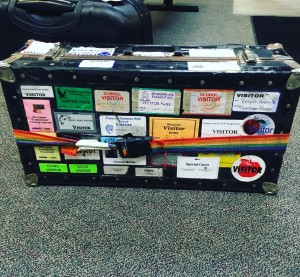 Working with Kevin Spencer over the past two years has been an eye opening and enlightening experience. We have had him twice in residence at the Dr. Phillips Center for the Performing Arts and he has been a hit every time. We have been working with Kevin to explore the intersections between arts and wellness. He has performed on our stages to sold out houses and worked with various populations within our community such as autism, aging, vets, juvenile, magic students, and hospitalized children. Kevin uses his magic to engage participants of all ages and abilities and has developed hands-on techniques that all can enjoy and benefit from. He is also able to accommodate for sensory or autism friendly performances and residencies. We were fortunate enough to have him perform on World Autism Awareness Day for a sensory friendly audience.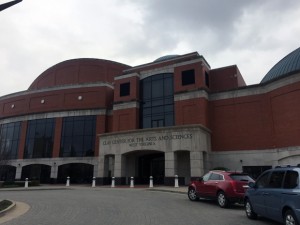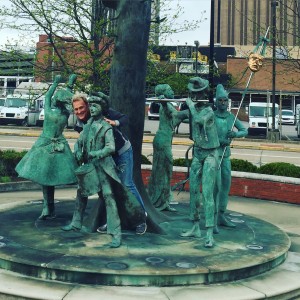 The Clay Center for Arts & Sciences – Charleston, WV: From Florida, I made my way north to Charleston, WV. This was my first time working with Rob Rosano and I hope it's not my last. He structured a 2-day residency that included a workshop for special needs children, a sensory friendly performance for families…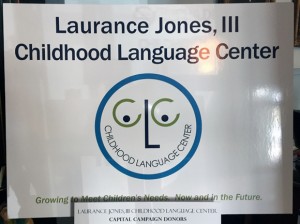 …and workshop at the Childhood Language Center where I was able to do hands-on activities with children on the autism spectrum.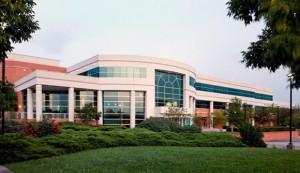 Center for Rural Development – Somerset, KY: I have had the privilege of working with Dianna Winstead numerous times over the years. The last two times she has added a residency component and this time was no exception.

Dianna partnered with Bluegrass Oakwood, an Intermediate Care Facility supporting individuals with intellectual and developmental disabilities. I spent an entire day at the facility providing residents with arts-integrated therapeutic activities. I wrapped up the day conducting a presentation with the therapy staff.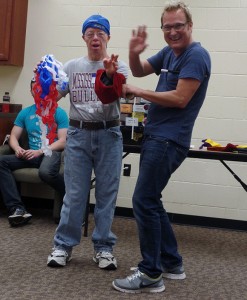 James Rybarczyk (PT, MPT) is the Director of Therapy Services and worked closely with Dianna in putting together the activities of the day. He shared these comments:
As a therapist working with special individuals, I am always looking for something fresh and exciting to motivate my clients. After reading about Kevin's work, I had very high expectations. He did not disappoint and exceeded expectations.  The therapists, behavior analysts, and psychologists were highly motivated by his presentation. The use of magic touches on many aspects of the whole person helping them to reach their therapy goals. It is a great addition to our treatment toolbox.
And Dianna shared this:
The impact Kevin made on our small rural community will long be remembered and valued. What a great gift Kevin Spencer gives to the world every day through his special talent and deep compassion for people of all abilities.
We recently had the opportunity to bring Kevin Spencer to our community for a two-day residency. The residents, caregivers, and therapists were overjoyed with Kevin – it was truly remarkable. Watching him interact with individuals with varying levels of ability was an incredible experience for me. Through his natural talent for reaching those who may often be left in a reclusive world, Kevin used magic and compassion to engage every person present. I observed the transformation of individuals from being very quiet, withdrawn, or at times confrontational when they entered the classroom to expressing interest, joy, and confidence. His ability to empower individuals through the use of magic is exceptional. Kevin's warm and compassionate nature sets the scene for trust between himself and his audience, and that leads to interaction and participation.

Ruth Eckerd Hall – Clearwater, FL: I wrapped up the month of April working with Sharon Reid-Kane at Ruth Eckerd Hall. I can't even begin to put into words the experiences we shared over this 2-week residency! Sharon's connections throughout the Tampa Bay area are extensive and our days were filled with workshops, meetings, school visits, professional training, and lots of laughter! Over the two-week period, we reached hundreds of at-risk students, pediatric patients, therapists, individuals with disabilities, college students, and educators.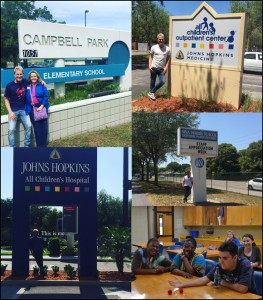 Sharon wrote: As presenters of the arts, I believe we are charged with providing our communities with exposure not only to performances, but with the opportunity to be enriched by arts education, as well. Kevin Spencer's residencies reach and engage the students, patients and staff of healthcare facilities, social service organizations and schools of every type. By offering these experiences, we have increased our organization's profile, developed and strengthened community partnerships and added to our donor base. Working with Kevin is an extraordinary way of addressing both our mission and 'business' needs – the value is simply off the charts. It is my honor to welcome him back each year.

And, finally, Michael Carbonaro from TRuTV's "The Carbonaro Effect," has made Hocus Focus his charity of choice. I can't begin to tell you how excited I am about his support! If you have the chance to catch his show on tour, get your tickets! You can find his tour schedule HERE.